Haneda-San Francisco regular flights to start
On the 5th, All Nippon Airways (ANA) began operating a special painted aircraft "ANA Green Jet" with the theme of "ANA Future Promise" aiming for the realization of a sustainable society. We aim to realize a sustainable society by developing various measures such as the use of in-flight service products with the theme of sustainability and flight operations.
ANA Green Jet will start regular flights between Haneda and San Francisco on the same day. In addition to using sustainable materials for some of the in-flight food containers and aircraft supplies, we will develop various measures such as operating operations aimed at reducing CO2 emissions. After implementation of the measures, expansion to other aircraft and routes will be considered based on feasibility and customer evaluation.
The design of the aircraft is based on the motif of "water and green" that expresses the concept of the environment. In addition, special processing is applied to reduce CO2 emissions, and as the first measure, we will newly introduce riblet technology, which is expected to have a "shark skin effect", with technical cooperation from Nikon. We will verify the air resistance reduction of the aircraft, the reduction of CO2 emissions, and the durability of the technology.
For in-flight services, we have introduced headrest covers using vegan leather developed by Toray and appcycle, a venture company from Aomori Prefecture. The use of 100% plant-derived PET and recycled PET developed by Toray as part of the raw materials, and the use of appcycle's headrest covers made from juice leftovers made from apples grown in Aomori Prefecture. and contribute to regional revitalization.
In addition, we will introduce original color in-flight lighting that allows you to experience a sustainable flight, and background music that allows you to imagine the rich nature.
The airline will operate two Boeing 787 aircraft, the first of which will be on regular flights between Haneda and San Francisco, and the second on domestic routes in November.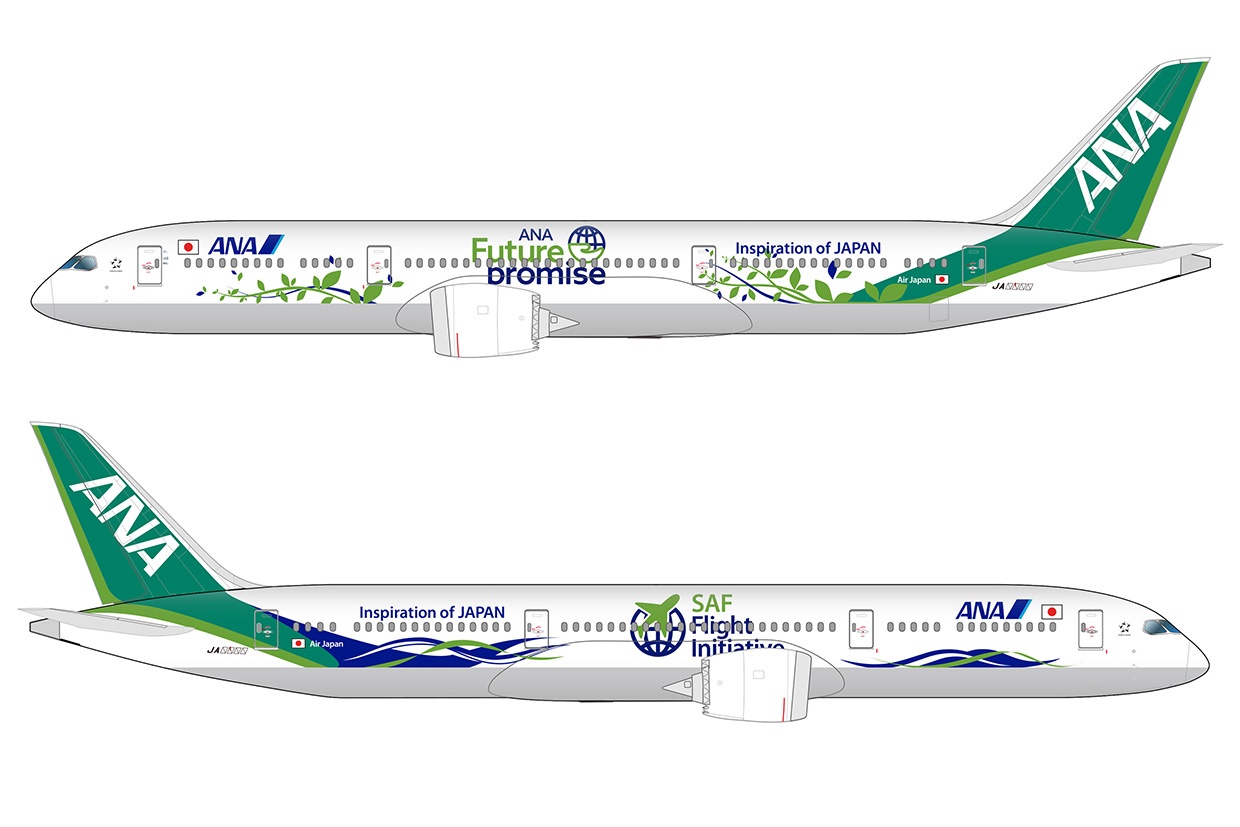 ANA Green Jet