Fujikyuko (Fujiyoshida City, Yamanashi Prefecture) announced on the 3rd that it will take over the excursion boat business operated by Izu Hakone Railway (Mishima City, Shizuoka Prefecture) on Lake Ashi in Hakone Town, Kanagawa Prefecture. Izuhakone Railway did not disclose the sale price.
The excursion boat business includes three excursion boats, four ports of Kojiri, Hakone-en, Moto-Hakone, and Hakone Checkpoint Ruins, and facilities such as the Hakone Kojiri Terminal in the Rest House. The company plans to enter the Fujikyu Group in March next year after going through the procedures of the relevant government agencies.
The Hakone Lake Ashinoko Pleasure Boat is a tour boat that can be boarded from Kojiri on the northern shore, Hakone-en with its ropeway and aquarium, Moto-Hakone near Hakone Shrine, and Hakone Checkpoint Ato next to Hakone Checkpoint. From the boat, you can see famous places such as the Hakone Checkpoint, the Heiwa Torii of Hakone Shrine, and Mt. Fuji.
There are 10 flights a day, and the boarding fee (round trip) for the regular route that goes around 4 ports is 1,480 yen for adults and 740 yen for children.
Taking advantage of the business transfer, the Fujikyu Group is planning various events and renewals that can be enjoyed by families for spring break, Golden Week, and summer vacation, and will transmit the new charm of Lake Ashi centered on pleasure boats. there is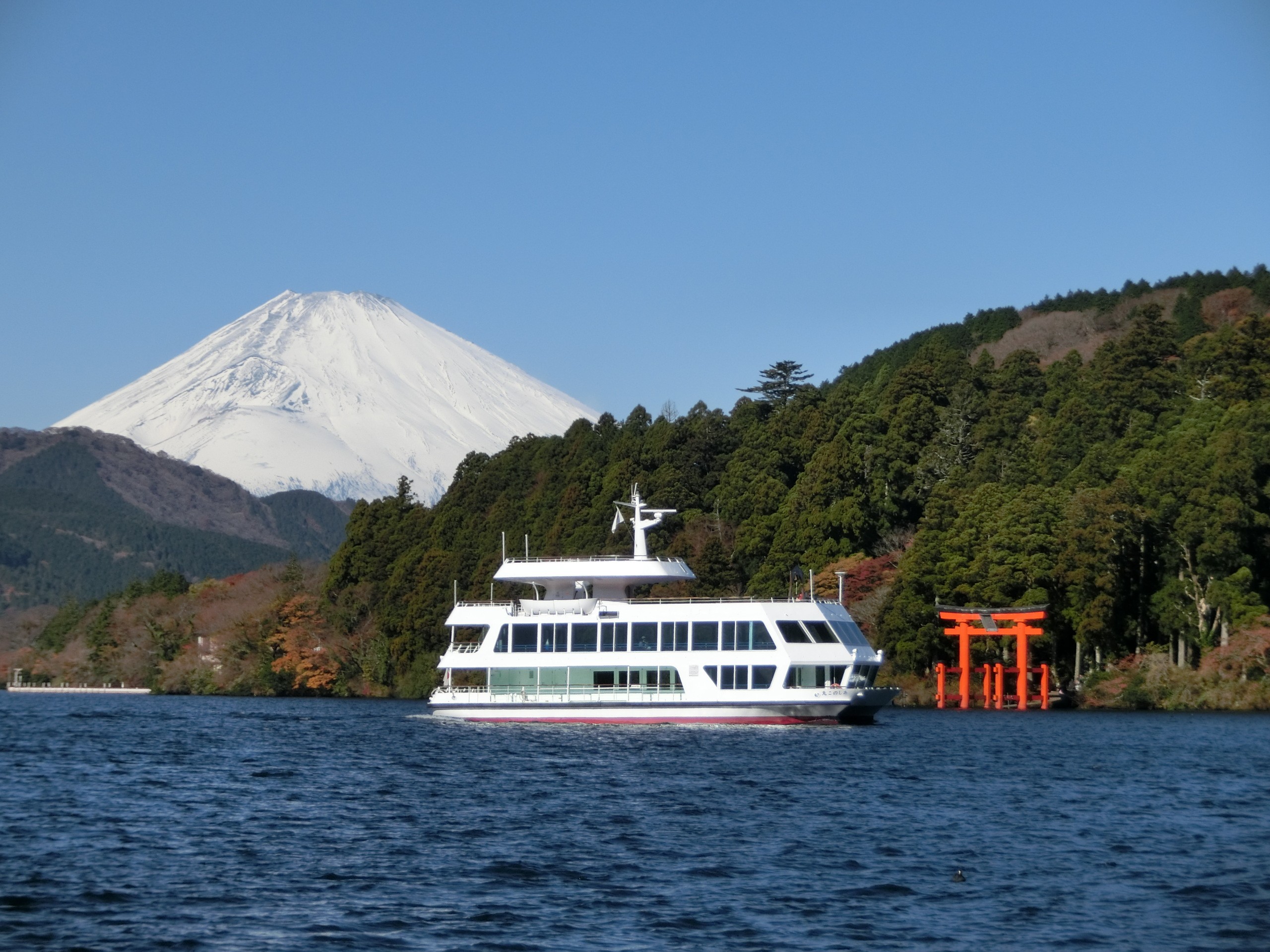 Lake Ashinoko excursion popular with tourists