JTB Trading Co., Ltd. (Nakano-ku, Tokyo) will launch a catalog in October titled "Future of the Earth: What Accommodation Facilities Can Do: Sustainable Hospitality" (provisional name). " will be published. Including amenities such as toothbrushes, amenity buffet fixtures, etc. are posted, and at the same time, we also propose a review of the provision method, installation location, and product design.
The catalog has a total of 22 pages (planned), and includes the company's recommended SDGs products such as "musicara" (from wheat). musicala is an amenity series that reduces CO2 emissions and plastic usage. Toothbrushes, hairbrushes, razors, and combs contain plant resources derived from wheat. It contains 29% less plastic than its predecessor by containing a renewable biological resource made from waste parts of wheat.
In addition, we plan to post a wide variety of products that are environmentally friendly and compatible with SDGs, such as bamboo products, food loss, and eco-cleaning.
Food loss has established a consulting business system that includes menu development by a specialized department.
In addition, we have added a new function to the TV information system that allows users to confirm their intentions for eco-cleaning, and are proposing products that reduce CO2 emissions and improve cleaning efficiency.
The company is considering building a "material recycling scheme for toothbrushes, hairbrushes, etc." in response to the new plastic law that came into force in April this year, and plans to expand the service within the year. By implementing material recycling, we will reduce the supply of new fossil-derived resins and promote recycling-oriented amenities that do not discharge waste plastic waste.
For inquiries regarding this matter, please contact the JTB Trading Business Planning Department at 03 (6832) 4710.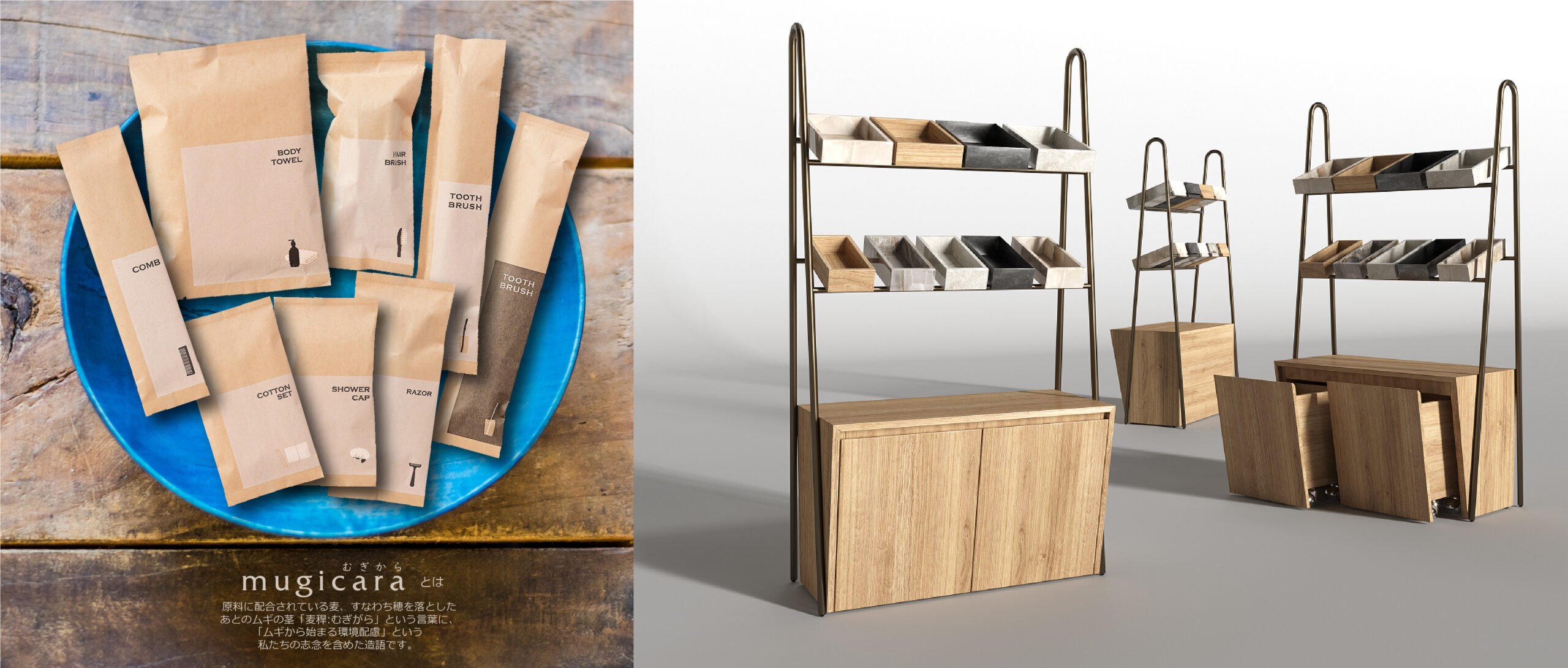 mugiwara