Sharp NEC Display Solutions will release 3 models of indoor fine-pitch LED display "FC Series" which adopts COB flip-chip method from September 22nd. The COB type, in which the surface of the LED pixels is coated with resin, has improved static electricity resistance, impact resistance, and is superior in waterproof and dust resistance compared to the SMD type, which does not have a surface coating. It can also be installed in places where people can touch it.
The LED pixel configuration adopts the COB (chip on board) flip chip method for the first time in the company's LED products. Since the surface of the LED pixel is coated with resin, the risk of damage due to static electricity or impact can be reduced compared to SMD type. Dust and water resistant performance has also been improved.
The screen brightness and contrast ratio have been greatly improved compared to previous models, so even under bright lighting or indoors with outside light, it displays bright and sharp images. The wide viewing angle makes it highly visible even when viewed from an angle, so you can see a wide range of images.
The module size is 608 x 342 mm, which consists of 8 pixel cards and a cabinet equipped with connectors for power supply. Since it uses an aspect ratio of 16:9, it is possible to configure a multi-screen with full HD (1920 x 1080) or 4K (3840 x 2160) resolution by combining modules with the same number of horizontal and vertical dimensions.
Equipped with power supply connectors on the top and bottom of the LED module, power supply wiring is completed simply by combining the modules up and down. Since the video signal is cabled inside the module from the front, there is no need for wiring on the back, and the wiring between modules is invisible from the outside.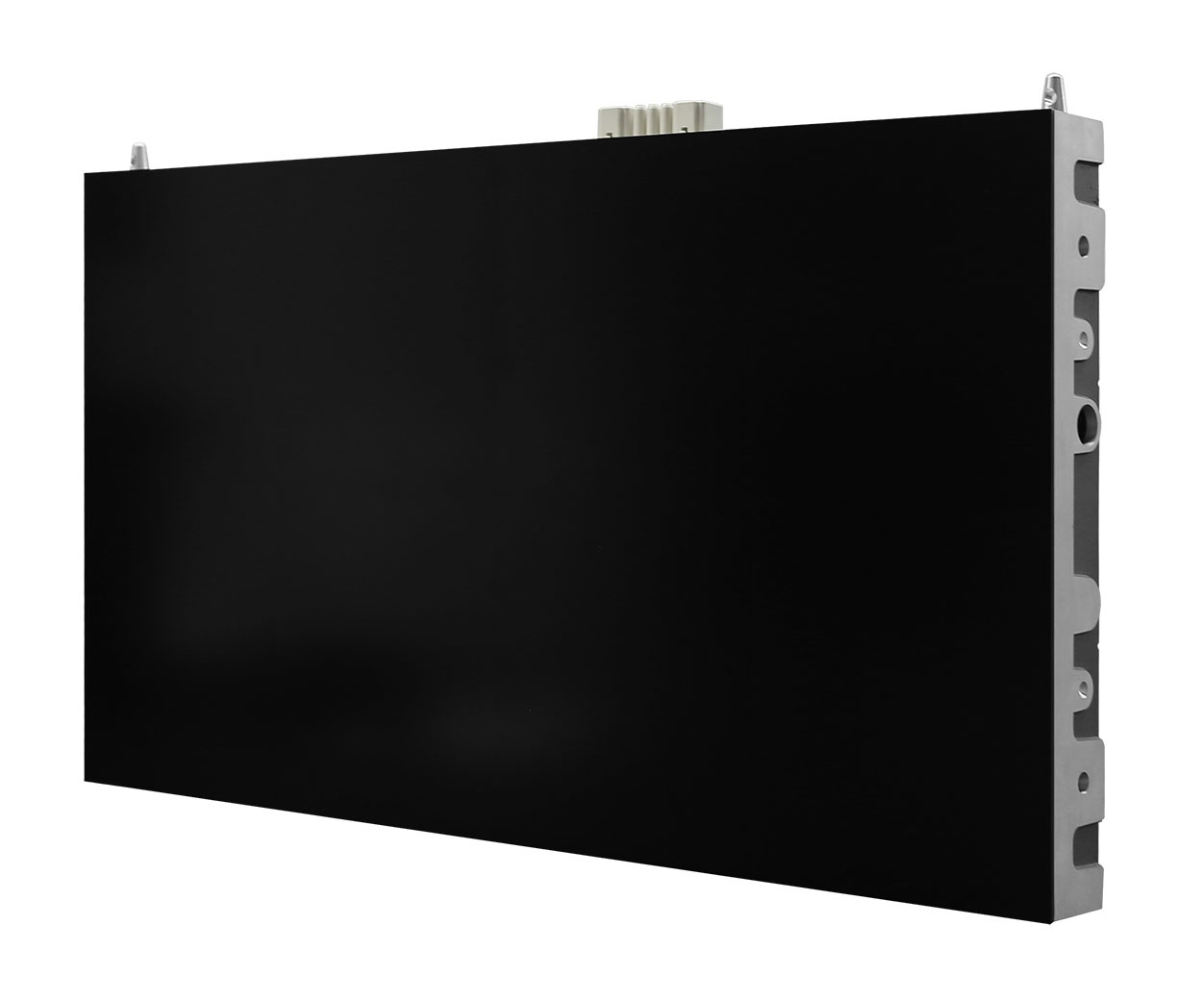 FC series