On September 22, the first day of Tourism EXPO Japan, the 5th Tourism Ministers' Meeting was held under the theme of "Tourism's Challenge to Climate Change" and the subtitle of "What is the shape of new industries in the with-corona and post-corona era?" Ministers and representatives from seven countries, including Cambodia, Jamaica, and Uzbekistan, and four international organizations, including the Pacific Asia Tourism Association, attended. Hiroo Ishii, State Minister of Land, Infrastructure, Transport and Tourism attended from Japan.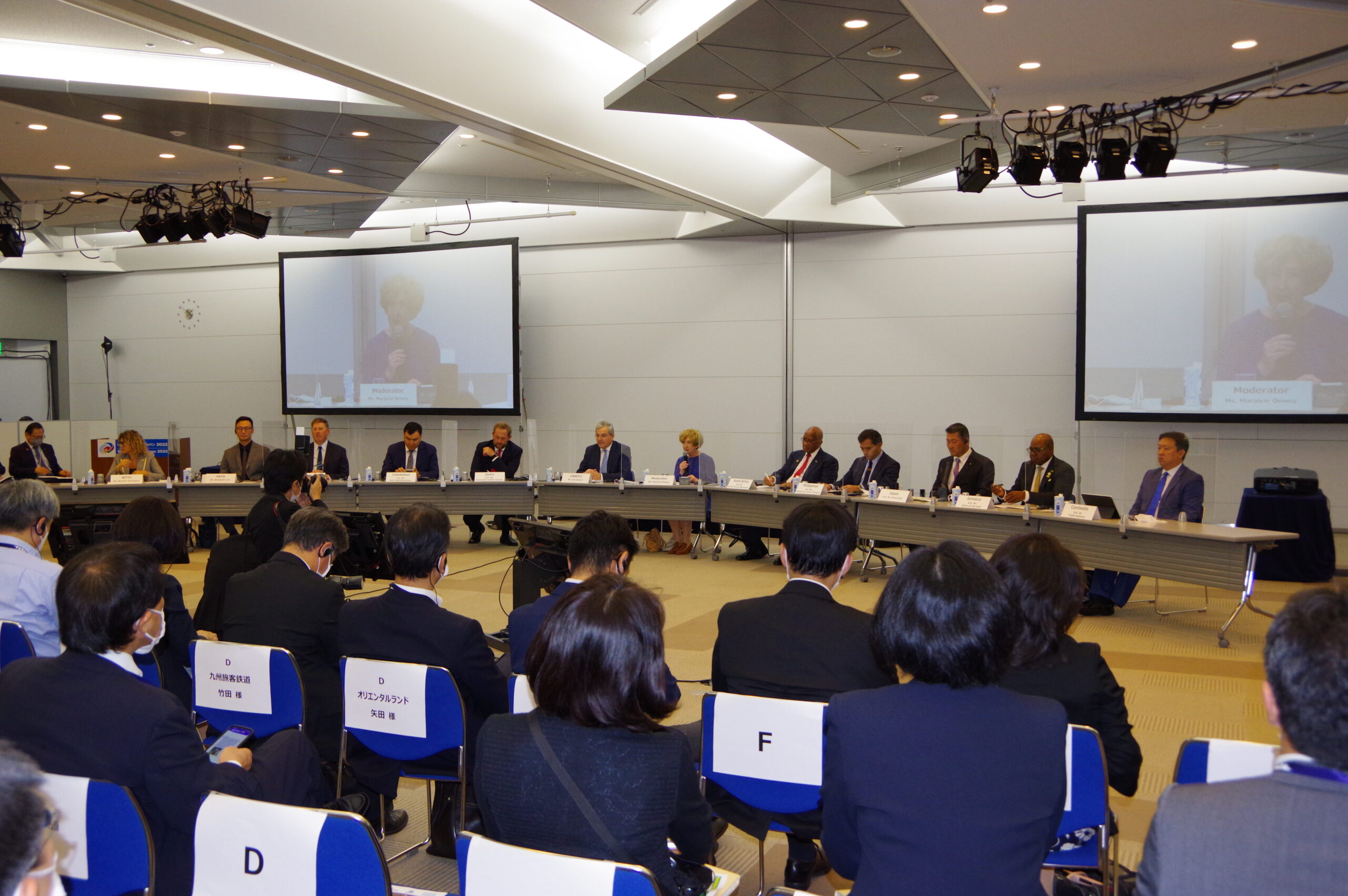 Tourism Ministers' Meeting attended by ministers and representatives from 7 countries and 4 international organizations
State Minister Ishii said, "The pandemic of the new coronavirus has changed the awareness of travelers around the world, and more and more people want to travel sustainably. Although it is a challenge, it is more than ever required to respond to these changes in the awareness of travelers and promote sustainable tourism."
This article is for members.
.planmark-warning{
width: 45%;
float: left;
font-size: 13px;
line-height: 80%;
text-align: center;
margin: 0px 0px 0px 0px;
}
.planmark-warning_detail{
width: 45%;
float: left;
font-size: 13px;
line-height: 80%;
text-align: left;
margin: 0px 0px 0px 0px;
}
.planmark-warning .planmark-warning-btn{
vertical-align:top;
margin:0 0;
margin-top:5px;
}
.planmark-warning .planmark-warning-btn a{
background-color:#ff7f24;
text-align: center;
}
.planmark-warning .planmark-warning-btn-2{
width:95%;
}
@media only screen and (max-width: 719px){
.planmark-warning{
width: 70%;
}
.planmark-warning_detail{
width: 100%;
}
.planmark-warning .planmark-warning-btn{
vertical-align:top;
margin:0 0;
margin-top:5px;
width:100%;
}
.planmark-warning .planmark-warning-btn-2{
width:100%;
}
}