Kagaya (president Yonohiko Oda) in Wakura Onsen, Ishikawa Prefecture, was founded in 1904. The name of the store expresses the wish of the founder, Yokichiro Oda, who was born in Tsubata, Kaga, to make a big leap forward, like the world-famous Kaga Hyakumangoku.
Kagaya's spirit of hospitality was born from the spirit of the late former proprietress, Takashi Oda, who "always put customer satisfaction first." The service of a room attendant based on small considerations and concerns. It is said that the custom, which can be seen everywhere today, began in Kagaya.
"Takashi Oda tried not to say 'I can't do it' to the customer, but tried to compete with each and every one of them," said the museum. His spirit is still alive today.
"Nishiki Oji" on the 1st floor is an entertainment zone with a total length of 80 meters. The theater club "Hanafubuki" where dynamic shows are held, and the Japanese-style stage "Matsuri Koya" are set up to create a lively atmosphere.
Kagaya is divided into four buildings: "Setsugekka", "Noto Nagisatei", "Noto Kyakuden" and "Noto Honjin". On the upper floor of Setsugekka, there is a special-floor guest room, Hamarikyu, which is accessed by a special elevator.
On the 3rd floor of Noto Nagisatei, a new guest room with an open-air bath has recently been added. A spacious 82 square meter room consisting of a Japanese-Western style room, a dining room, and an open-air bath. It is a universal room with no steps, and the building says that it can be used by a wide range of customers with peace of mind.
A dedicated desk, monitor, printer, etc. are also installed to accommodate workcations. Exercise bikes are also available for you to relax and take a break between work.
The hot spring is also used for the open-air bath in the guest room. You can enjoy bathing with a sense of openness while gazing at the miniature garden.
▽ Kagaya is located at Yobu 80, Wakura-cho, Nanao City, Ishikawa Prefecture. TEL 0767 (62) 1111.https://www.kagaya.co.jp/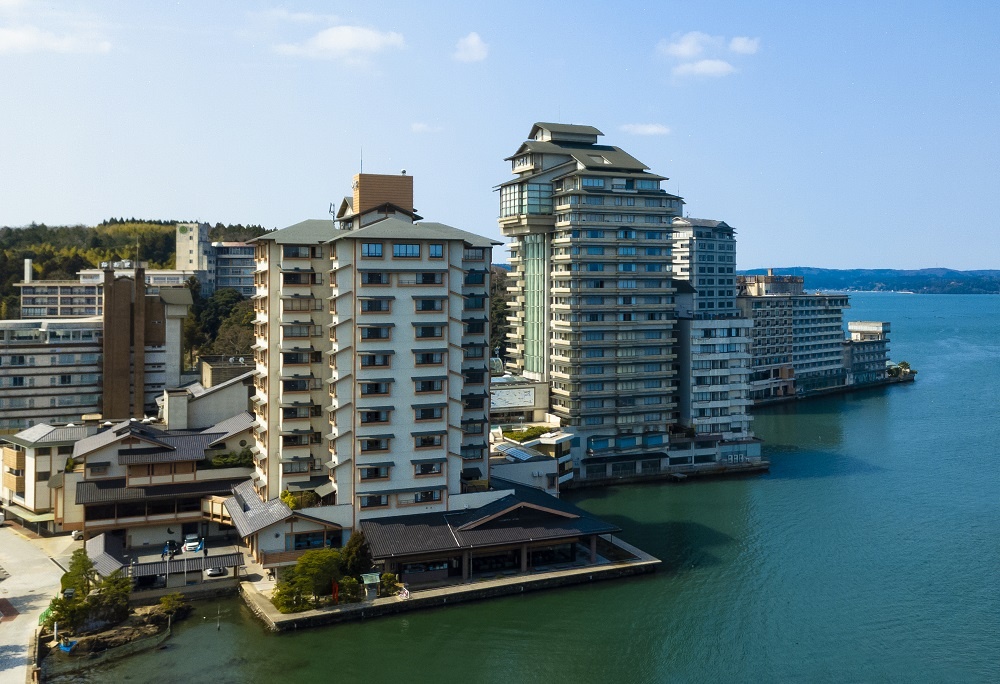 Full view of Kagaya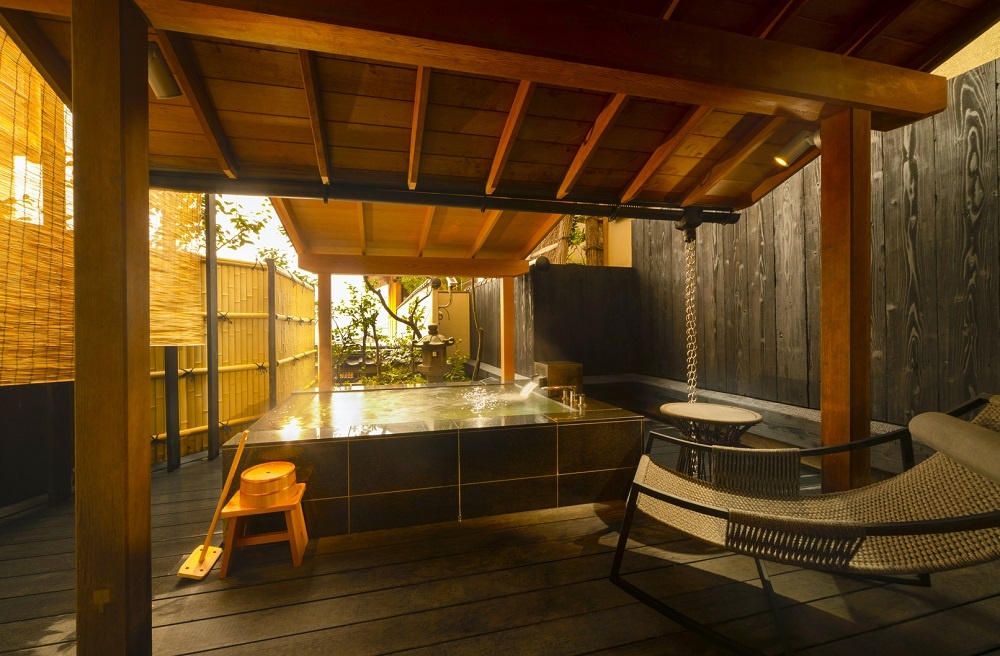 Open-air bath in Noto Nagisatei guest room