The National Industrial Tourism Promotion Council (Chairman Hiroshi Suda) and the Japan Tourism Promotion Association (Chairman Kenichiro Yamanishi) will hold the "15th Industrial Tourism and Community Development Award" on the stage inside the venue of Tourism EXPO Japan 2022 (Tokyo Big Sight) on September 23. We held an award ceremony for the 5 award-winning groups.
The Industrial Tourism and Town Development Award is a system that recognizes excellent examples of tourism and town development that serve as a model for other regions by implementing tourism town development through industrial tourism (tourism that utilizes industrial heritage sites and factories and workshops that are currently in operation). , founded in 2007.
Recruiting organizations and groups (companies, businesses, NPOs, tourism associations, chambers of commerce, chambers of commerce and industry, shopping districts, etc.) that are working on industrial tourism to determine whether they are contributing to regional development through industrial tourism We will conduct a review from the viewpoint of evaluation, such as whether the business model is beneficial to both the visitor and the visitor. Five groups were awarded out of 11 groups that applied.
Evaluation viewpoints are (1) originality of customer service, (2) value of target resources, (3) editorial viewpoint, (4) business feasibility, (5) business creation, (6) ability to attract customers, (7) product appeal, and (8) internationality. (9) Coordination. In particular, we focused on (4) and (5) for the Minister of Economy, Trade and Industry Award, and (6) and (7) for the Japan Tourism Agency Commissioner Award.
The names of the award-winning organizations and an overview of their efforts are as follows.
[Gold Prize]NPO Organization ORGAN (Gifu Prefecture) = multi-faceted efforts to revitalize the industry of traditional Gifu Japanese umbrellas, starting with "Wagasa CASA" as a tourist base for industry
[Minister of Economy, Trade and Industry Award](public corporation) Yamanashi Tourism Promotion Organization (Yamanashi Prefecture) = Yamanashi Wine Tourism.
[Japan Tourism Agency Commissioner's Award]Yokosuka City (Kanagawa Prefecture) = Implementation of the "MEGURU PROJECT", a tour measure that utilizes industrial heritage.
[Silver Award]Echizen Coast Enlivening Team (Fukui Prefecture) = A trip to experience life on the Echizen coast.
[Special Award]Bizen Tourism Association / Minna de Bizen (Okayama Prefecture) = SDGs and tourism through ocean education – Development of tourism towns coexisting with nature of satoumi and satoyama -.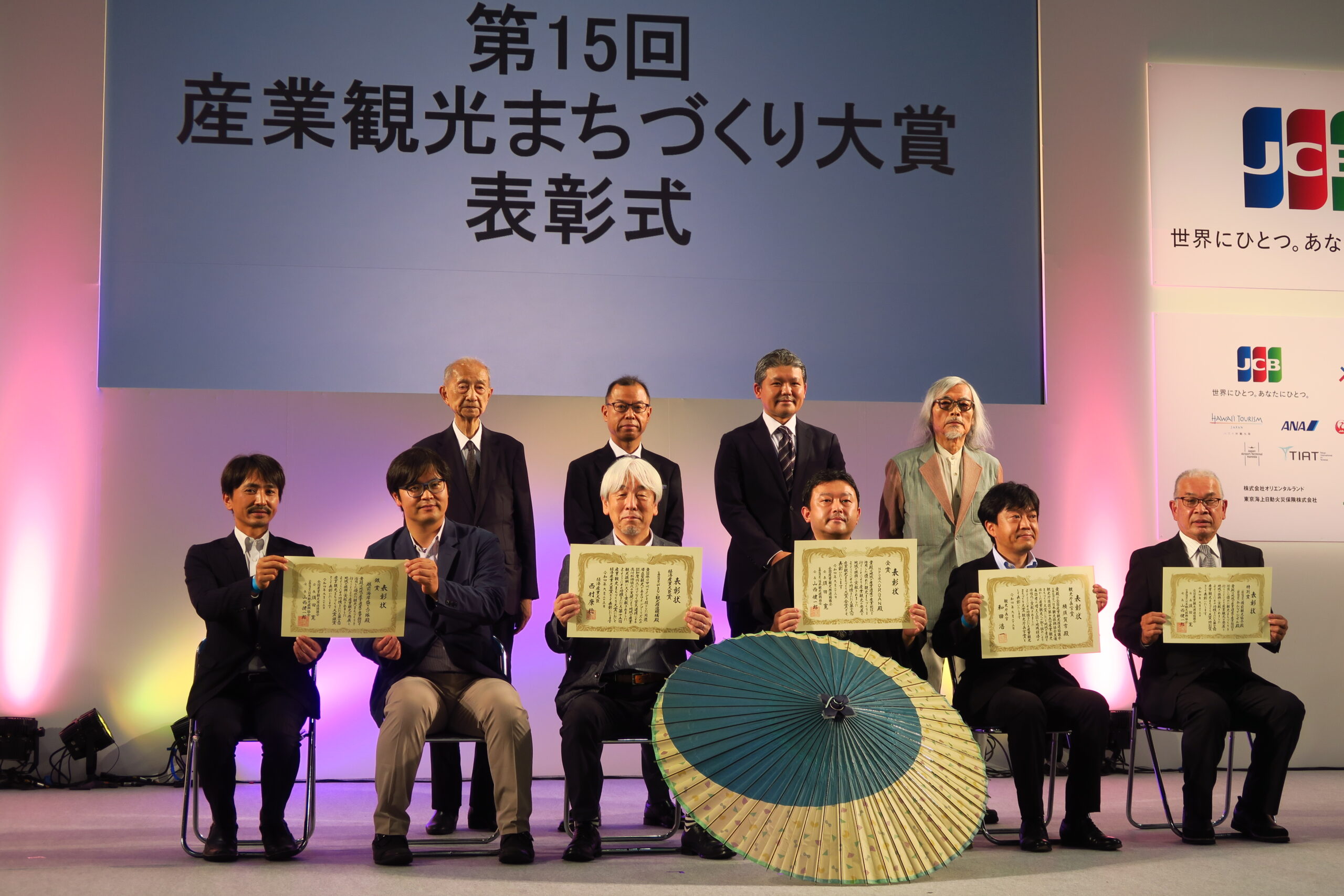 Award-winning organizations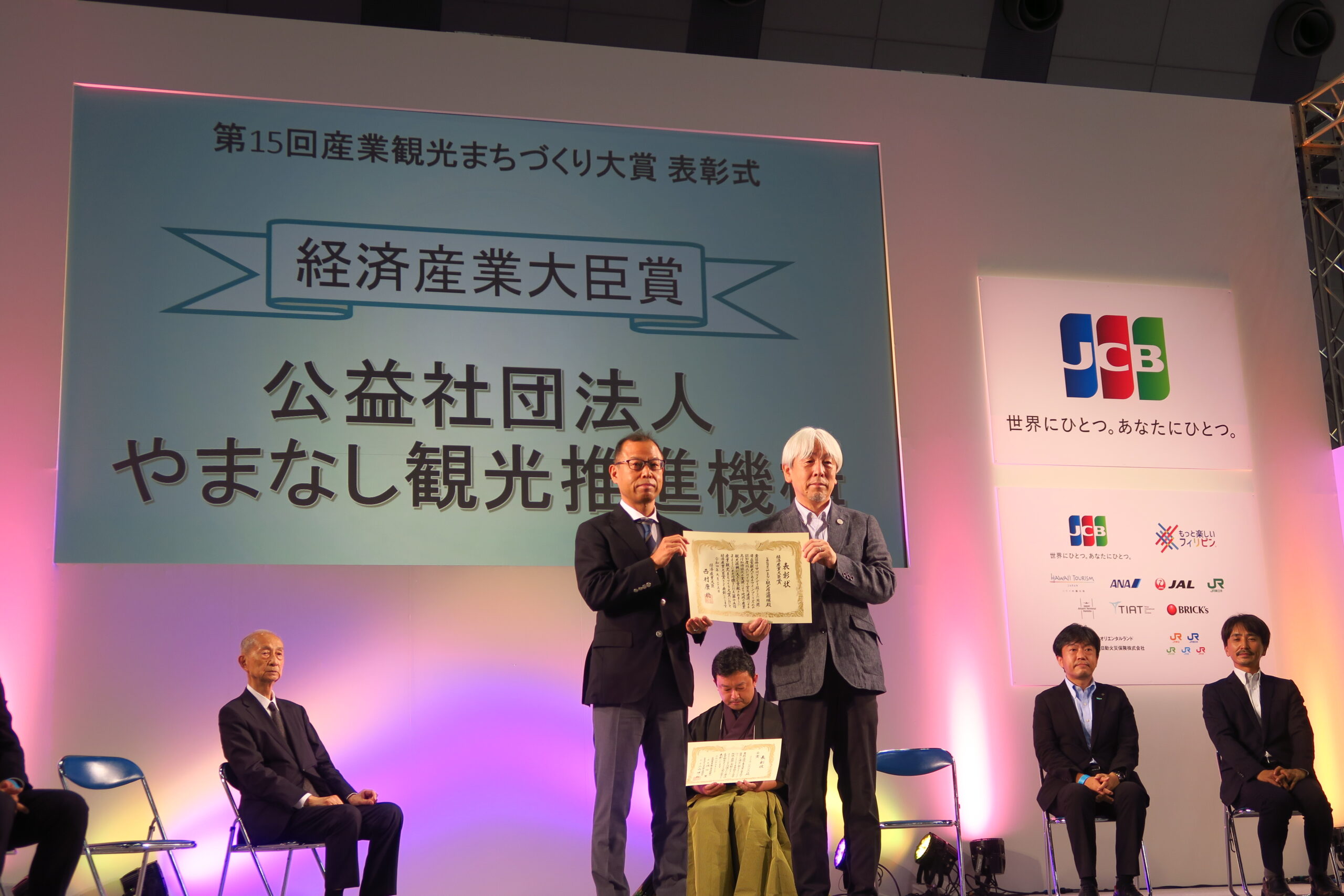 Michihiro Nakata, Chairman of the Yamanashi Tourism Promotion Organization, who received the Minister of Economy, Trade and Industry Award