A new landscape created by the construction of "wood"
The facility plan for the 2025 Osaka-Kansai World Exposition was recently announced, and the details have become clear. What is drawing attention is the large-scale facility called the "Large Roof (Ring)," which encircles the venue. When completed, it will be approximately 2 kilometers long, 30 meters wide, and 20 meters high. It will be the world's largest wooden building that shows the As a symbol of the Expo, this "large roof" will be strongly engraved in the memory of many visitors, especially people from other countries, as a building that will show the world the high level of technology and aesthetics of Japanese "wood". increase.
About two-thirds of Japan's land area is covered with forests, and the Japanese people have long been familiar with these forests, creating various handicrafts and folk crafts, and constructing large-scale buildings. One of the core attractions of traveling to Japan is to experience and become familiar with the warmth and kindness of "wood" architecture and cityscapes, such as temples and shrines represented by Kyoto and Nara, Sukiya architecture, and cityscapes created by townhouses. Yes. Today, when the realization of a decarbonized society and the practice of SDGs are required, "wood" architecture is once again attracting attention in Japan, and unique buildings such as government buildings, libraries, and hotels using wood are being built in various places. greatly enhances the attractiveness of High-rise offices and hotels will be built in large cities such as Tokyo and Osaka, and buildings that use a lot of wood, such as the New National Stadium for the Tokyo Olympics, will be built. We are creating and pleasing people's eyes.
Our association believes that the active use of domestic wood in construction meets the demands of a decarbonized society, and that the circular economy created by the cultivation of forests and the use of wood will connect cities and rural areas, and the attractiveness of tourism resources that both sides have. Based on the idea of ​​​​improving the quality of life, we have been continuing activities called "Kizukai no Kokoro" for about 10 years. This is an activity to "use wood while caring" for people, things, society, and nature. practicing this activity.
Since the Meiji era, the modernization of Japanese architecture has been achieved with iron and concrete, creating landscapes in each city and region. This is highly commendable, but in Japan, which has reached a mature society, a new expression of architecture and cities that is suitable for it is required. With its warmth and kindness, "wood" is an important element, and the circular economy that uses wood will connect cities and rural areas, and the new landscape created by "wood" will greatly enhance the appeal of traveling in Japan. I'm confident.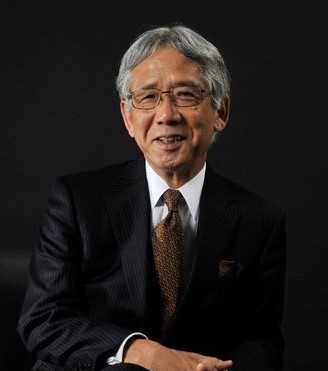 Mr. Ouchi