Suimeikan (president: Yasuhiro Taki) in Gero Onsen, Gifu Prefecture, has not only hot springs but also guest rooms. There are four buildings, "Rinsenkaku", "Hisenkaku", "Sansuikaku", and the detached building "Seiranso", and you can choose your favorite room from various types.
In addition, there is a wide variety of dishes to satisfy the guests' stomachs. It is noteworthy that he is serious about cooking in all genres, such as Japanese cuisine, Japanese-Western cuisine, French, Chinese cuisine, and Hida's local cuisine. Gourmet connoisseurs are amazed at how many variations there are even with the same ingredients.
"In-room dining" is a place where you can relax and enjoy meals with your family and friends. "European-style restaurant Baden-Baden" where you can enjoy Hida beef and French cuisine in a moist, brick-like atmosphere.
"Ryori-chaya Kitanoryo" where you can enjoy kaiseki cuisine using Hida beef, mountain vegetables, mushrooms, etc. using seasonal Hida ingredients, and "Dining Tokiwa" equipped with an open kitchen for Japanese and Western cuisine.
Choose a restaurant according to your mood that day, and refresh your mind and body with first-class flavors and hot springs.
The prefecture considers wild boars and sika deer caught in the prefecture to be local resources, and in order to effectively use them as food, stores that offer properly butchered and processed meat are registered as "Gifu Jibie" member stores. .
Suimeikan serves gibier cuisine as the only registered member store in Gero City. At Baden-Baden, you can enjoy Oshika loin steak, Ryuyuri's medicinal hotpot, which is effective for beauty and health, and Kitanoryo's deer hotpot, prepared with the head chef's special miso.
It's also recommended for people who don't like gibier.
▽ Suimeikan is located at 1268 Koda, Gero City, Gifu Prefecture. TEL 0576 (25) 2800.
https://www.suimeikan.co.jp/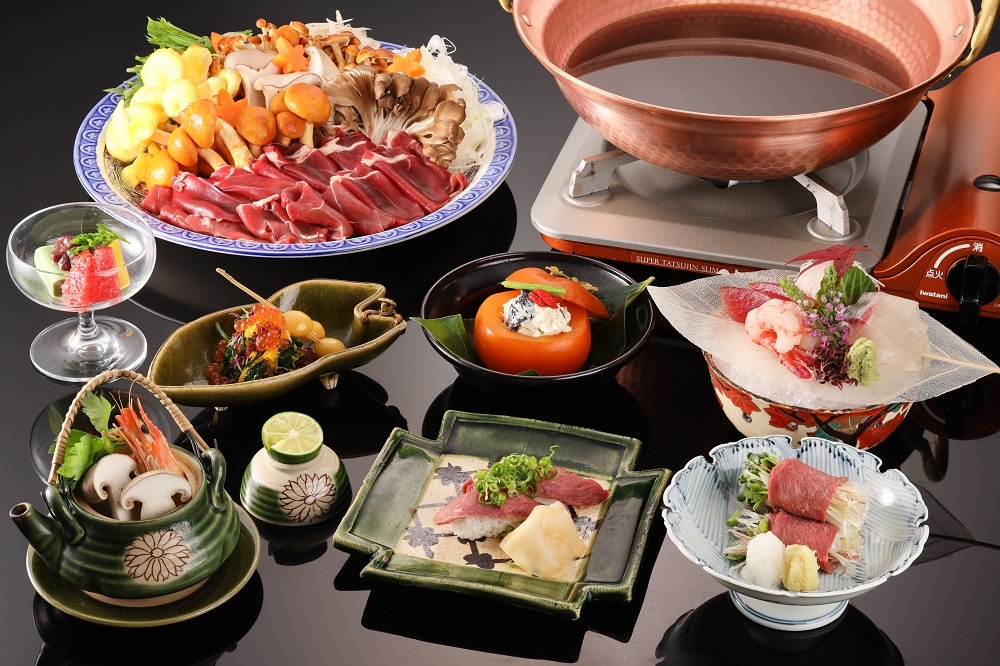 Gifu game & mushroom course meal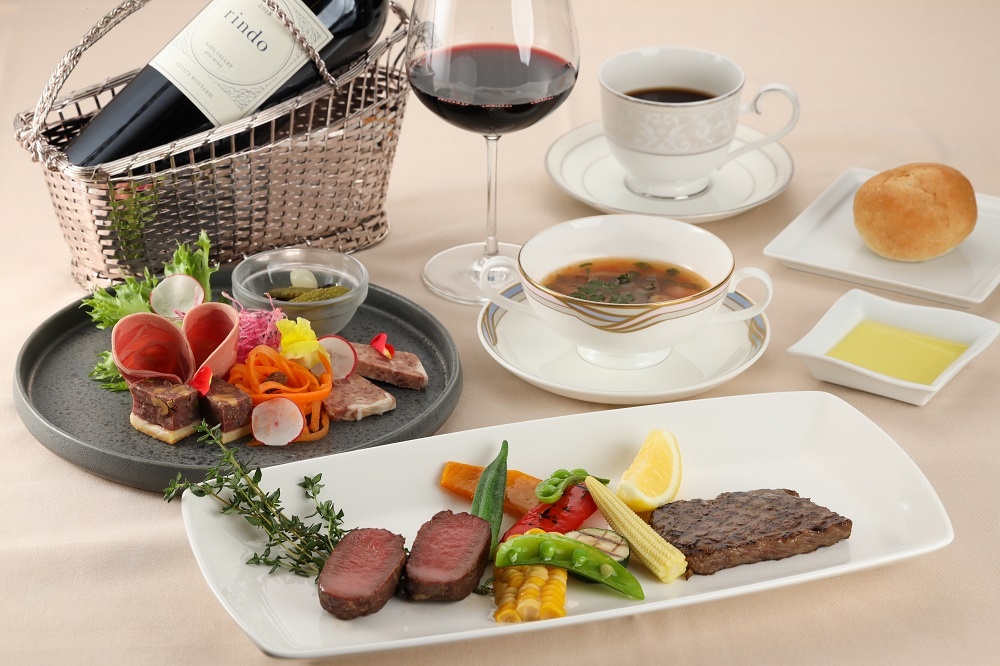 Co-starring course meal of Hida beef and Gifu game