The Prefectural Ichijodani Asakura Ruins Museum opened in Fukui City on October 1st. Inside the museum, there is a full-scale reproduction of part of the residence of Yoshikage Asakura, the 5th head of the family, as well as a huge diorama of the castle town. The Hokuriku Shinkansen between Kanazawa and Tsuruga will open in the spring of 2024. It is likely to attract wide attention as a new tourist spot where you can experience the world of the Sengoku period.
Ichijodani is located in the mountains about 10 kilometers southeast of Fukui city. For about 100 years until the Asakura clan was defeated and destroyed by Oda Nobunaga, it is said that a castle town was formed as a stronghold and prospered. The Asakura clan ruins are designated as a national special historic site as Japan's largest medieval city ruins where the ruins of a castle town from the Warring States period remain intact.
A museum will be built near the ruins. The nearest station is Ichijodani Station on the JR Etsumi Kita Line. A two-story reinforced concrete building with a total floor area of ​​approximately 5,200 square meters.
The Asakurakan recreates the 24-tatami-mat room, courtyard, and small tatami room. It is said that the diorama will elaborately represent the castle town at 1/30th the size. Samurai residences and townhouses are also arranged, reminiscent of those days.
In addition, the remains of the stone paving that was found at the museum construction site will be exposed and displayed as they are. It is thought to be the dock or road of Kawaminato "Ichijo no Irie" and is one of the museum's highlights.
About 200,000 people are expected to visit the museum annually.
In mid-August, an event was held 50 days before the opening, and the nickname was announced. There were more than 1,000 applications for the recruitment, and it was decided that "Asamyu", which is a combination of Mr. Asakura's "Asa" and the museum's "Myu".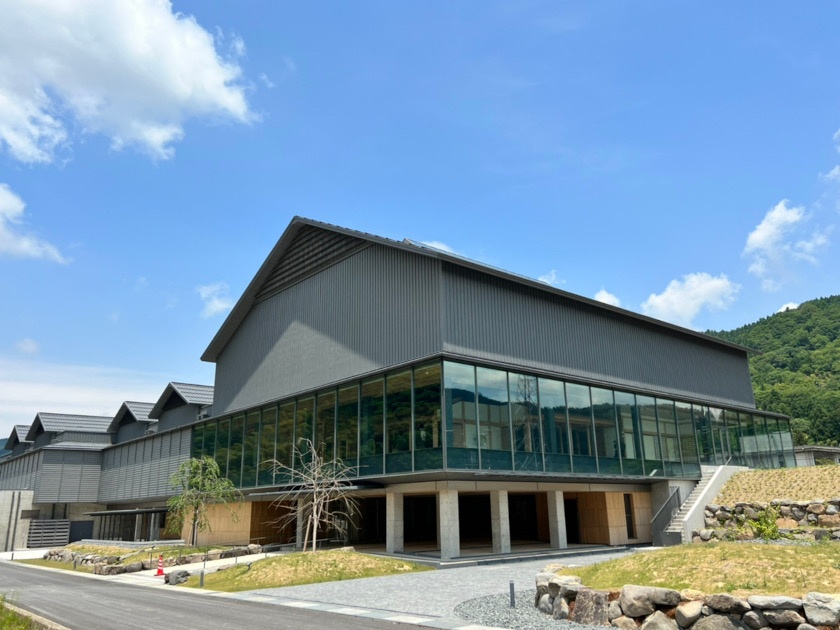 It is likely to attract attention as a new tourist spot