The Wakura Onsen Tourist Association (Nanao City, Ishikawa Prefecture) started accepting applications for the Wakura Onsen Yacht Charter Sailing on September 13, which allows you to freely navigate Nanao Bay facing the hot spring area. We offer a yacht experience where you can fully enjoy the Globally Important Agricultural Heritage Systems "Noto Satoyama Satoumi".
The Noto Peninsula in Ishikawa Prefecture, where Wakura Onsen is located, was designated as a Globally Important Agricultural Heritage System in 2011. So, I created this plan.
Sailing, in which a yacht spreads its sails and runs only by the power of the wind, changes its direction by adjusting the sails according to the direction of the wind. (1) Toward "Twin Bridge Noto" where you can see wild dolphins if you are lucky (time required: about 2 hours, fare: 55,000 yen) (2) Toward "West side of Wakura Onsen" where you can see the sunset from the best spot ( Approximately 1 hour, 45,000 yen) (3) "Noto Food Festival Market" and "Ipponsugi-dori Shopping Street" where Noto's fresh seafood and long-established shops are lined up (approximately 4 hours, 77,000 yen, Meal fee is separate)-3 courses are set, and users can set the course they want individually. "Pull the rope to raise the sails, or take the helm and feel like a captain. When the engine is turned off, the quiet and elegant time flows, making it perfect for a private space," says the association.
Until November 30th. The departure point is "Wakura Onsen Yuttari Park" (may change to Wakura Port depending on wave conditions). Applicants must make a reservation at least 7 days before the flight.For inquiries, TEL 0767 (62) 1555, inquiry formhttps://www.wakura.or.jp/contact/Write "Wakura Onsen Yacht Charter Sailing" in the subject line).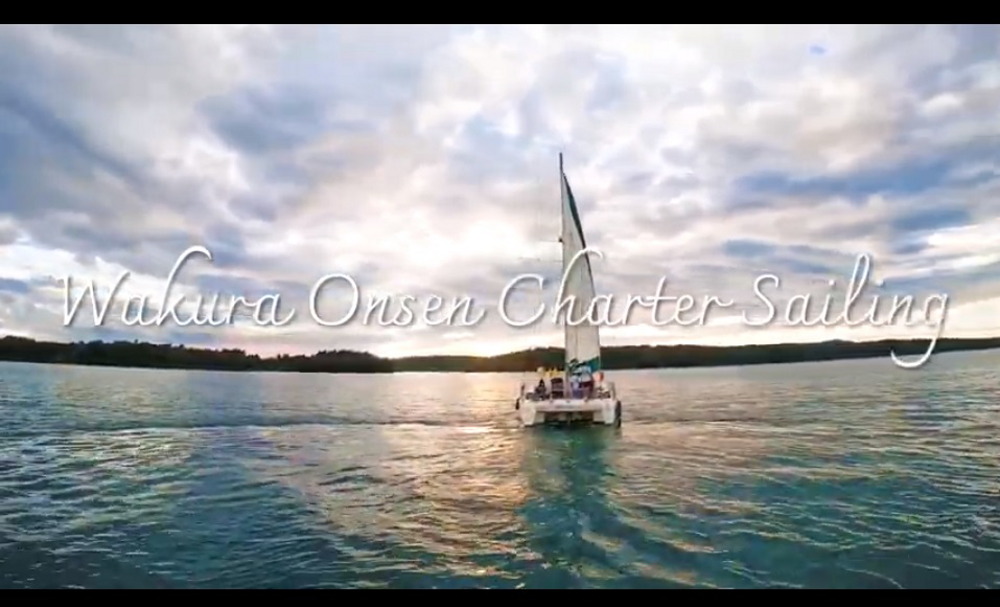 The charm of the tour is being distributed on YouTube